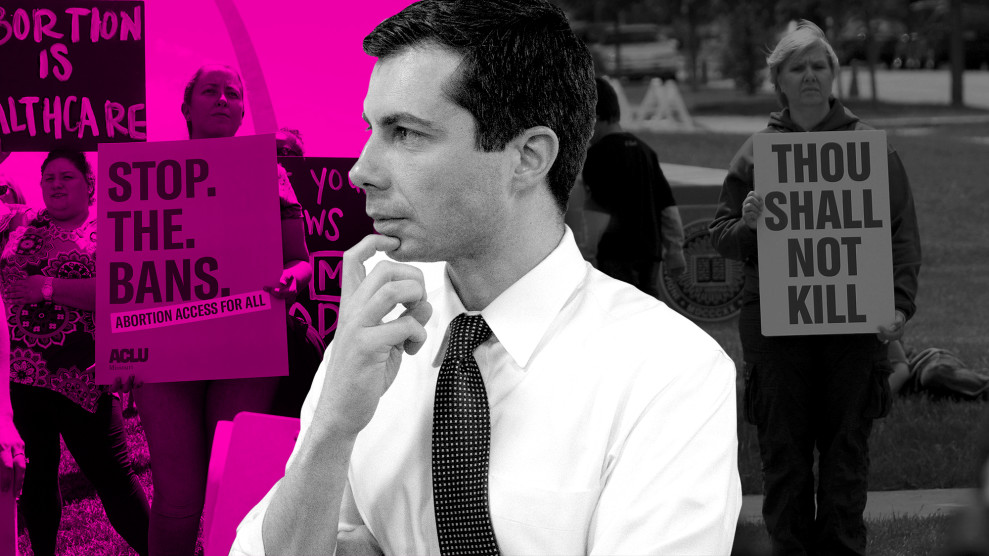 It's now abundantly clear that the Democrat Party has no room at the inn for pro-life advocates. Mayor Pete just told them to find another party.
The party of inclusion has become the party of death. There was a time that there were pro-life Democrats. There was a time that they believed abortion should be "safe, legal, and rare." There was a time that the party platform protected against federal funding of abortion. There was a time that "blue dog" Democrats were included in the democrat party. There was a time that Democrats were opposed to late term abortion and infanticide.
Sadly, those days are long gone. The Democrat Party is the party of unrestricted abortion on demand paid for by tax dollars. The Democrat Party is the party of death, and no one who claims Christ can vote for their candidates.
Today, on The Mark Harrington Show, Mark dissects the Fox News town hall meeting where Mayor Pete Buttigieg, a candidate for the Democrat party nomination, is asked by a pro-life democrat voter some pointed questions about his and the party's position on abortion.
Watch the Fox News clip here: https://bit.ly/2uGIlq9
Also, Mark tackles the controversial topic of the abortion pill reversal as he interviews Gabriel Vance, Director of External Affairs for Created Equal.
Join us in the battle for life by supporting Created Equal financially. You can give at:
https://www.createdequal.org/donate
You can watch The Mark Harrington Show on Mark's Facebook, Twitter and YouTube accounts. Mark's show is also broadcast over Salem radio stations every Saturday in Detroit (WLQV), Columbus (WRFD), and Cleveland (WHKW).
Facebook Personal - https://www.facebook.com/MarkCreatedE...
Facebook Page - https://www.facebook.com/TheMarkHarri...
Youtube Channel - https://www.youtube.com/channel/UC2kM...
Twitter - https://twitter.com/mharringtonlive
iTunes – https://itunes.apple.com/us/podcast/a...
Google Play - https://play.google.com/music/listen?...
Website - https://markharrington.org
Podbean - https://createdequal.podbean.com