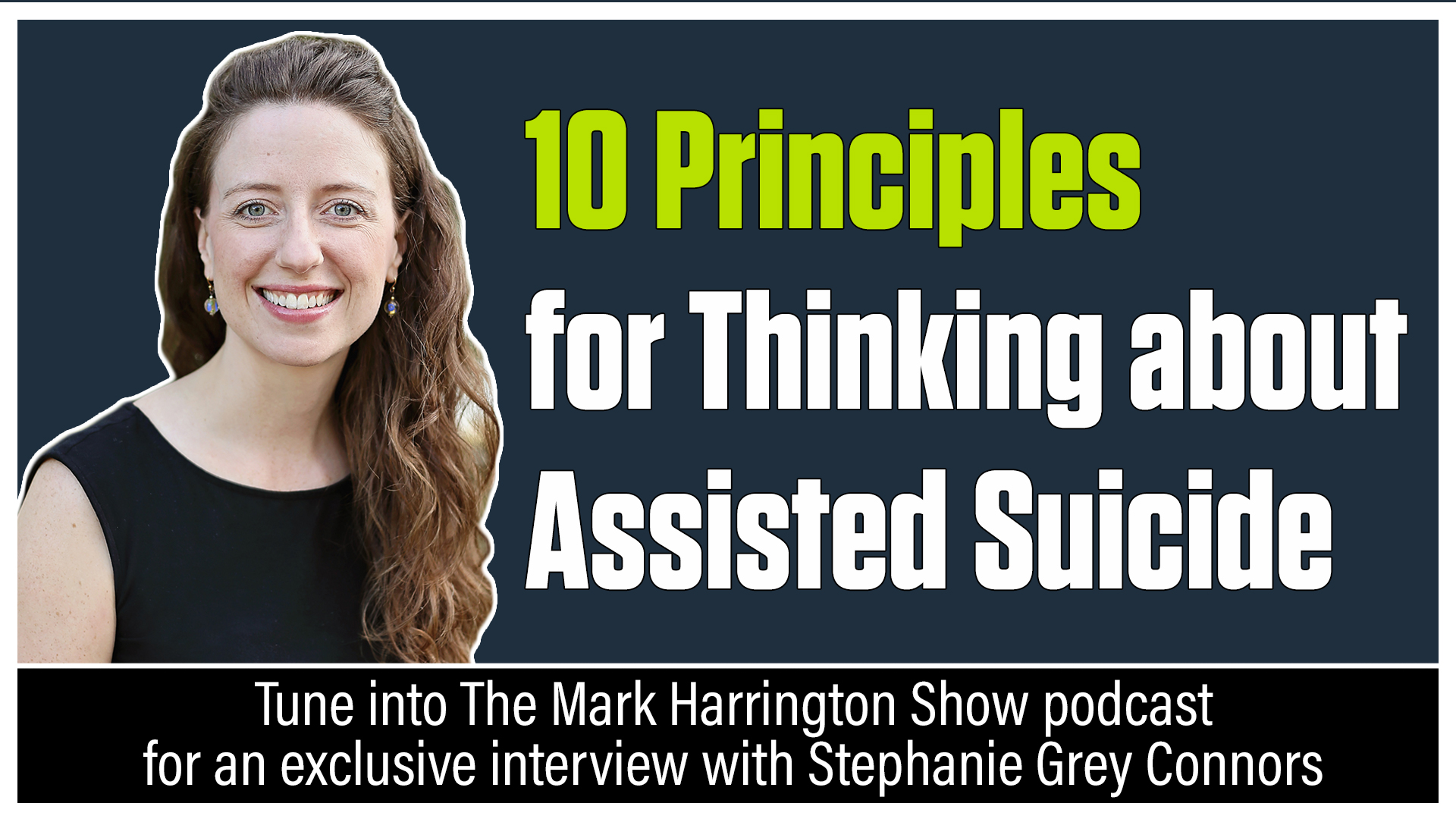 In 1999, I was with Center for Bio Ethical Reform (CBR) leading the Genocide Awareness Project (GAP). We were invited to take the display to the University of British Columbia in Vancouver, BC by the UBC Students for Life.
Upon are arrival in Vancouver, the university demanded CBR pay $10K for "security fees." Instead of paying the fee, we sued the university.
Despite that setback we still were able to train some students in pro-life apologetics. That is when I met the student leader for UBC Students for Life, Stephanie Gray.   Eventually, Stephanie and her group were able to conduct the outreach at UBC.
Now, Stephanie has become one the foremast pro-life apologists in North America. Stephanie has authored two books :
Love Unleashes Life: Abortion & the Art of Communicating Truth
Start with What: 10 Principles for Thinking about Assisted Suicide
On today's episode I interviews Stephanie Gray. Mark talks to Stephanie about her new book on assisted suicide.
Please listen and watch. You will be equipped by one the best pro-life apologists in the entire world
The Mark Harrington Show is on Mark's Facebook, Twitter, and YouTube accounts. Mark's show is broadcast in Columbus, OH (WRFD) 880am and (WTOH) 98.9FM, Cincinnati, OH (WCVX) 1160am, and Huntington, WV (WEMM) FM 107.9. The podcast is available on Apple Podcasts, Youtube, Periscope, Podbean, Google Podcasts, Spotify, Stitcher, YouTube, Overcast, and RadioPublic as well as on Mark's flagship website: MarkHarrington.org 
Facebook Personal - https://www.facebook.com/MarkCreatedEqual
Facebook Page - https://www.facebook.com/TheMarkHarringtonShow/
Youtube Channel - https://www.youtube.com/channel/UC2kM_Q0sgCk9iVWAg8HNSFQ
Twitter - https://twitter.com/mharringtonlive
iTunes – https://itunes.apple.com/us/podcast/activist-radio-mark-harrington/id827982678
Google Play - https://play.google.com/music/listen?u=0#/ps/Ii2i6elyevshicbfmc5263zq2ga
Website - https://markharrington.org
Podbean - https://createdequal.podbean.com