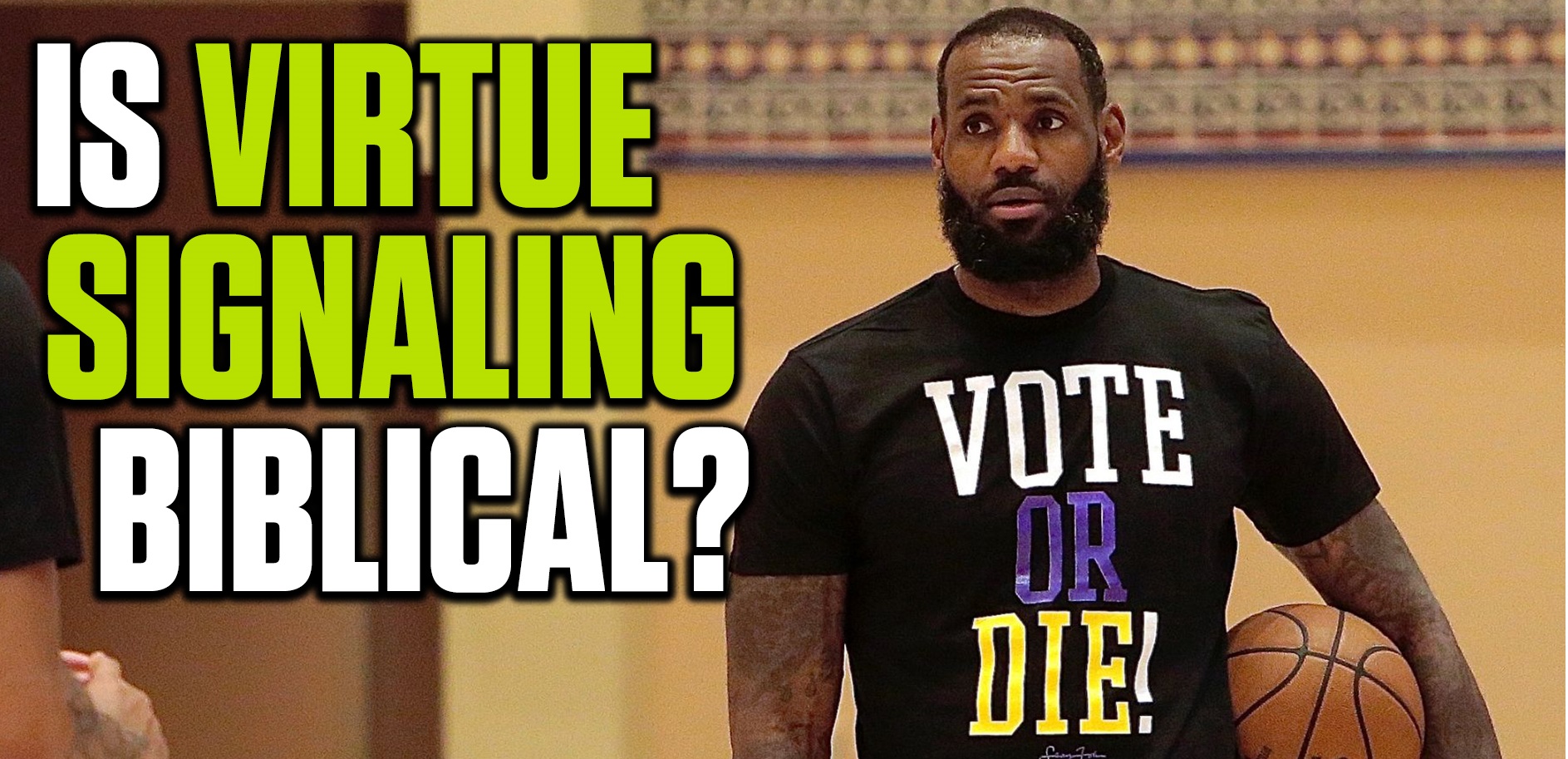 Lebron's virtue signaling: Is it Christian? | The Mark Harrington Show | 9-8-20
In the wake of shooting of Jacob Blake pro sports leagues postponed games in protest. Now, the NFL is set to begin its season with measures demonstrating the leagues concern over racial injustice.
Do these kinds of actions do any good or are they simply symbolic?  To assign a term to these actions, are they virtue signaling?
Virtue signaling can be defined as the expression of a "moral" opinion on a subject meant to make one look like a "good person" to a specific group of people.
Today, Mark compares virtue signaling to what the bible says regarding exposing injustice.
The Mark Harrington Show on Mark's Facebook, Twitter and YouTube accounts. Mark's show is broadcast on Salem radio in Columbus, OH (WRFD) 880am and the podcast is available on Apple Podcasts, Youtube, Periscope, Podbean, Google Podcasts, Spotify, Stitcher and other social media platforms.
Facebook Personal – https://www.facebook.com/MarkCreatedEqual
Facebook Page – https://www.facebook.com/TheMarkHarringtonShow/
Youtube Channel – https://www.youtube.com/channel/UC2kM_Q0sgCk9iVWAg8HNSFQ
Twitter – https://twitter.com/mharringtonlive
iTunes – https://itunes.apple.com/us/podcast/activist-radio-mark-harrington/id827982678
Google Play – https://play.google.com/music/listen?u=0#/ps/Ii2i6elyevshicbfmc5263zq2ga
Website – https://markharrington.org
Podbean – https://createdequal.podbean.com